Migration agent Perth cost of living in Perth for new migrants
Cost of living in Perth in Western Australia?
Perth has some expensive areas and also its cheaper areas, and some districts which are in the middle it's important to research where you want to live in relation to where you study and or work, the cost of food and transport can be high so look at the total mix of costs including accommodation, careful research is important.
The items that absorb most of the cash are rent, transport and food so let's examine these in more details.
Accommodation
One bedroom unit can cost from $250 to $350 per week depending on the suburb.
Two bedroom units can cost $275 to $425 per week, there are more expensive option available, if you have the budget
Renting a whole house, for three people close to the city can cost around $250 per week each and can be more cost effective than living in an apartment. In the outer suburbs 3 or 4 bedroom houses can cost as little as $350 a week. Transport cost and travel time should also be considered.
Travel and transport in Perth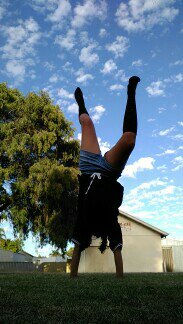 Reasonable second hand cars can cost from $2000 to $5000, make sure you have a friend who understands cars with you, or take the car into a garage to get a mechanics opinion.
Our advice buy a small car which is not too old, you can get good small cars for around 3000$.
The cost of unleaded Petrol in Perth is around $1.25 to 145 a litre per litre depending on the day you but your petrol.  Checkout the smaller brands they are cheaper.
There is a good suburban railway network as well as a bus service in Perth, in the inner city transport is free on the CAT services http://www.transperth.wa.gov.au/
Coastal suburbs are not serviced by rail, there is however a line To Fremantle via Cottesloe and north Perth, bus service are available to all Perth suburbs.
Rockingham and Mandurah are serviced by a new railway, they are both coastal suburbs.
Food
Fast food restaurant or food hall will cost between $8 and $15.
Red meats are expensive, look for the price per Kilo, chicken is usually a good cost effective purchase at a price of $9 a Kilo. Ready cooked chicken can cost as little as $8 in Coles.
The cost of fruit and vegetables is usually high in big brand supermarkets, try the fruit and vegetable markets and you can find the same fruit for half the price.
There are many Asian shops in Perth, the price of foods such as Rice and lentils is well below that of the Supermarkets so the key is to shop around, to get the best prices you will have to look around the city for price sensitive local small operators. In recent years ALDI have opened many supermarkets and although the choice is limited the prices are low and the quality good.
When shopping at Coles or Woolworths saving can be made by purchasing the stores own brand items.
If you want to discuss living and working in Perth and want to consider your migration options call your migration agent on 0497 100 731. We will find the right migration agent for you or send us an email via our web site at ozvisainfo.com
Talk to our Migration agent Perth cost of living in Perth for new migrants is important when making a important decision like where to live in Perth.
bbmlive.com